←Home—Work—The Outsider Boxing Gym Design




The Outsider
Boxing Gym Design

Brand Strategy, Art Direction, Spatial Design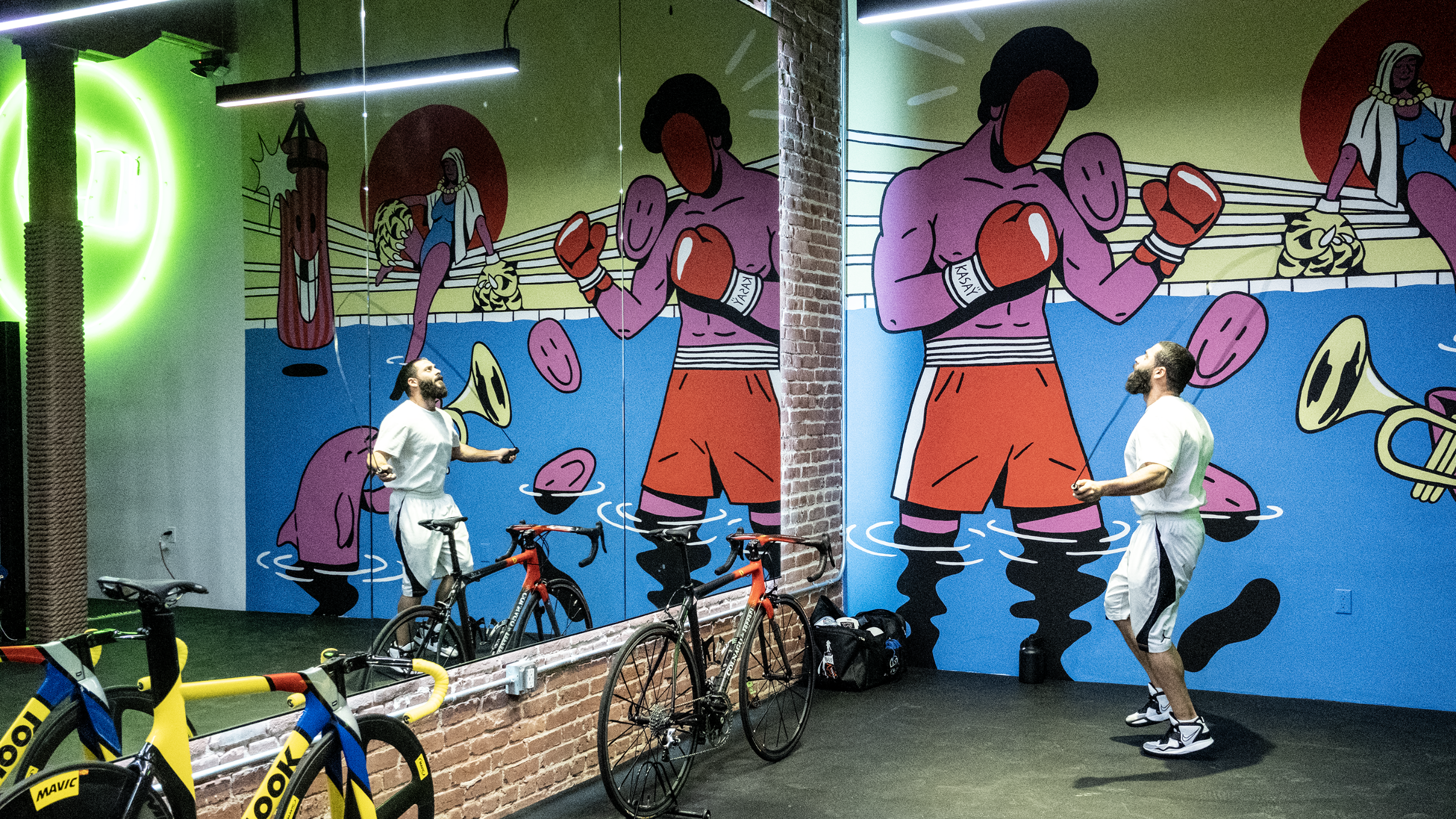 Challenge

Following the success of our naming and visual identity work we continued to work alongside The Outsider to create and deliver the boxing gym designs - one in West Hollywood, the other in Miami Beach.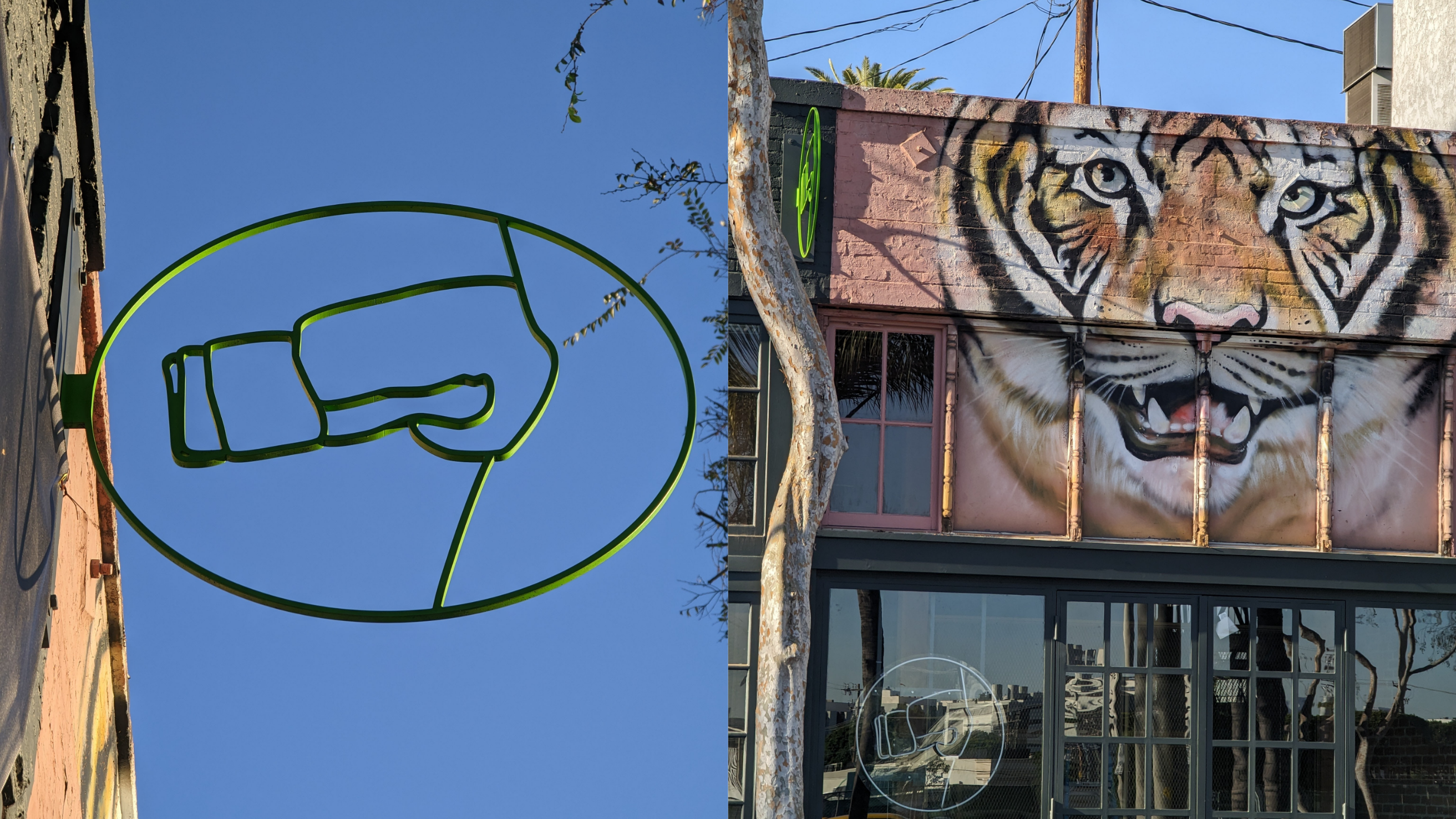 ___
Vision

The Outsider goes against the grain of regular boxing gyms, focussing on modular training, accessibility and diversity. The spaces needed to embody the brand's vibrant, expansive visual identity. We wanted to create a narrative with carefully considered materials and colour palettes which would evoke the brand's rebellious but positive and inclusive tone.
___
Approach

The brand's flagship gym is situated in West Hollywood, Los Angeles next to the iconic Troubadour live music venue. It was crucial to us to respect the existing space in our design approach, due to the heritage of the site location.

Certain aspects of the location, like facade mural artwork, were left in place to honour the history whilst integrating The Outsider brand into the community landscape.

Throughout the design process we used cultural ties to music and art as a reference point for our inspiration, which would follow through into the brand's communication strategy too.

The Outsider is a space for everyone, and we wanted to make that inclusivity really apparent from the outset. The journey of the visitor needed to be at the core of the experience. Our team wanted to create a welcoming space that felt intimate yet with real energy to keep you motivated.

As you enter the brightly coloured gym, you are greeted by a full size boxing ring boldly stamped with the message 'Your fight, Your Journey'.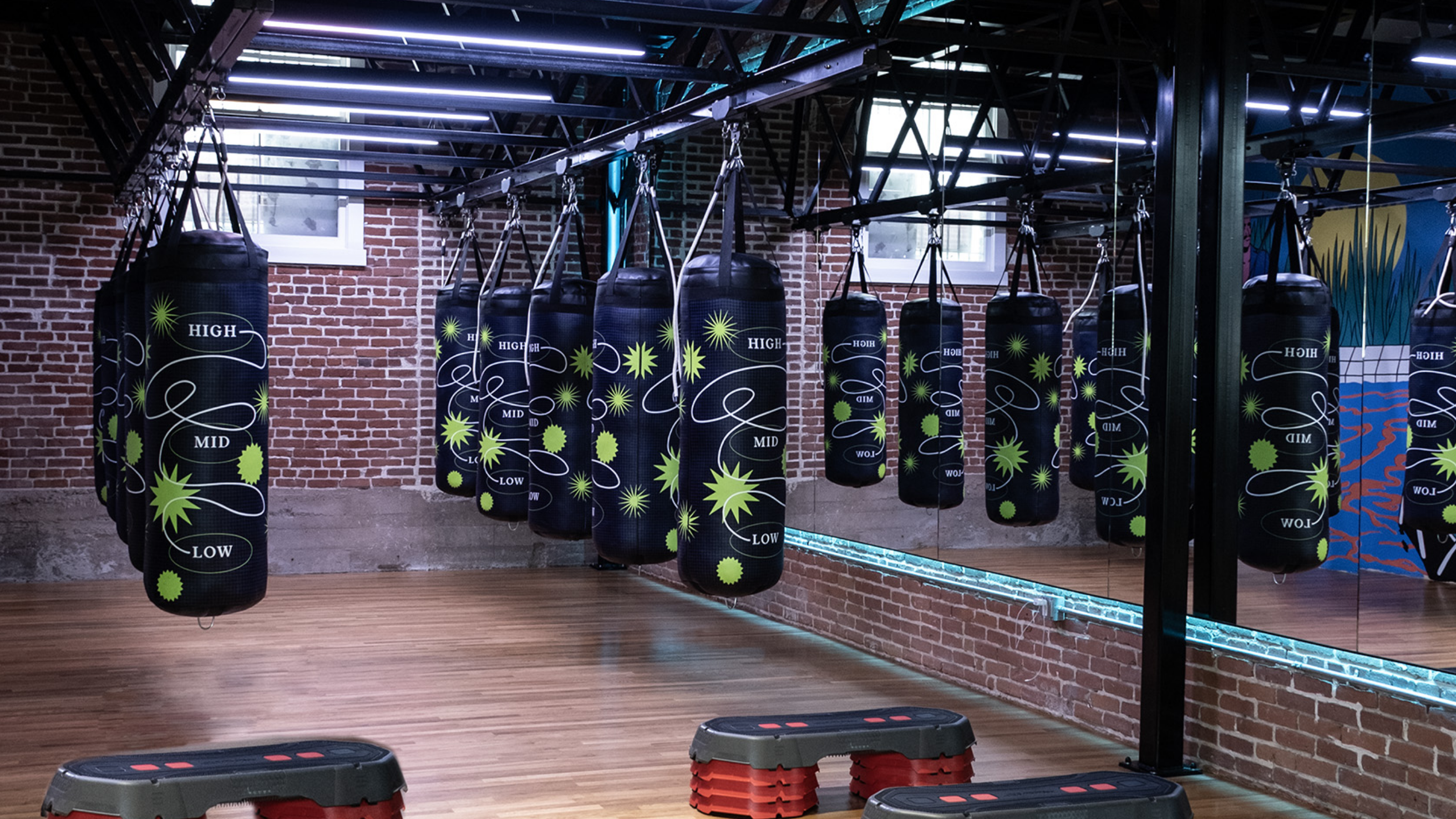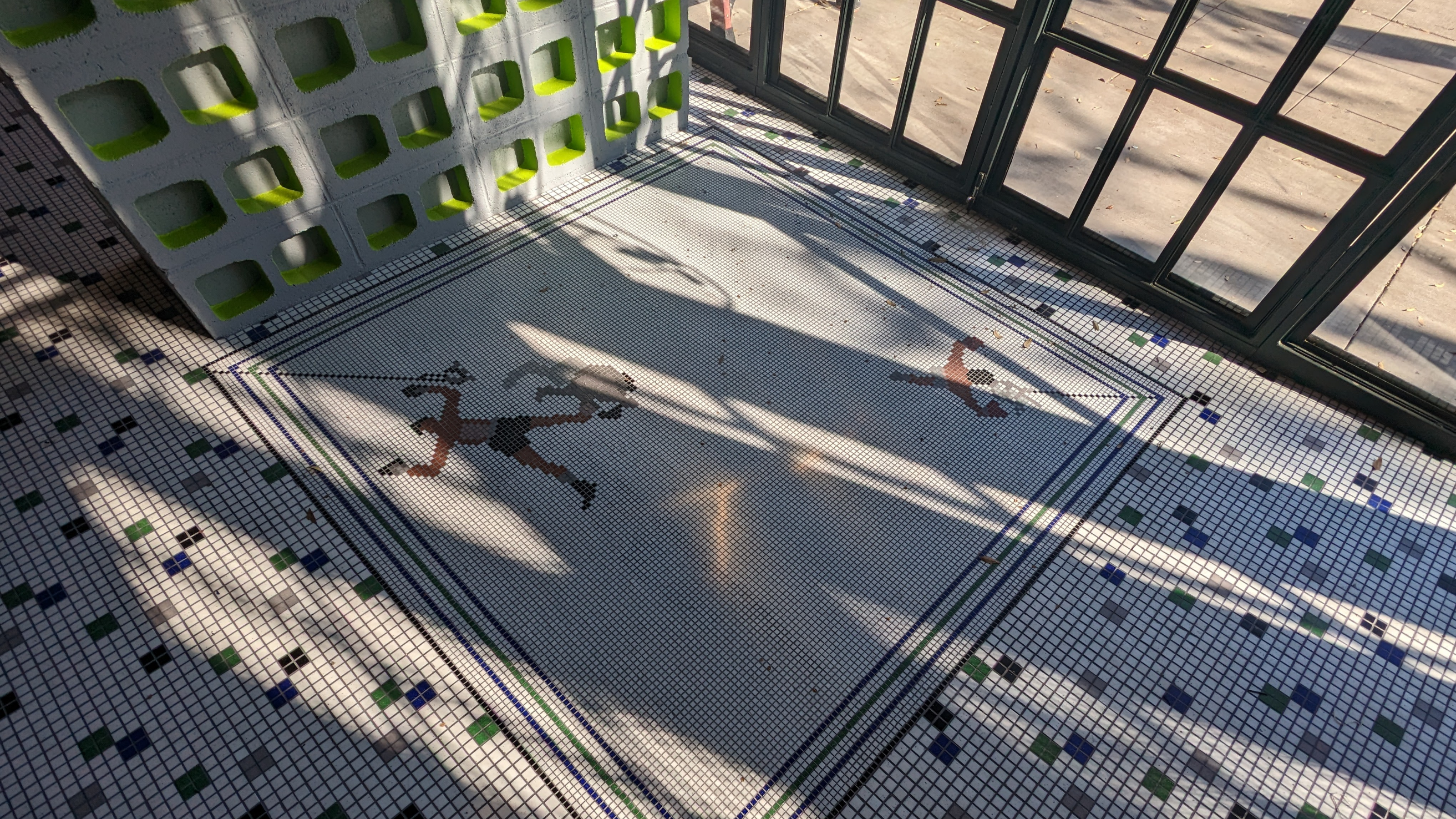 By choosing contrasting materials for our design palette, such as concrete blocks and bichromate steel sheets matched with splashes of neon paint we wanted to convey The Outsiders unique attitude and edge.

Uniquely designed punching bags and vibrant, boxing themed murals enhance the curation of this individual, colourful space.

We took the same approach when creating the Outsiders second gym in Miami, Florida. Slightly smaller in its footprint, the Miami Beach location still boasts an impactful and considered aesthetic.

Another beautifully crafted mural dominates the back wall of the gym, creating a focal point, and linking the gym back to its neighbourhood.

By creating features of the physical structures using the Outsider neon green we were able to create contrast with the more urban details of the space. This helps to amplify the spirit of the brand, give the gym an edge and create a vibrancy that is in tune with The Outsider's unique position.


___
Result

Using our branding work for The Outsider, we were able to create an authentic design and look for the gyms which was completely unique. Conveying the spirit and messaging behind the brand was really important to us and the client, and we feel the spaces truly encapsulate this.