←Home—Work—The OG Edition 08



The Online Gallery Magazine
Edition 08

Design, Art Direction
Challenge

The theme for Issue 08 of The OG Magazine was "The Art of Design" and features various artists and visionaries who are designing the culture of the future. These groundbreakers are creating work that inspires the next generation of designers.
___

Approach
Our designs are heavily inspired by the contributors featured in each edition of the magazine, seeking to encapsulate the personality of each creative and their work, orchestrating the pace and emotion of the magazine, ultimately creating an exciting and dynamic design.
___

Result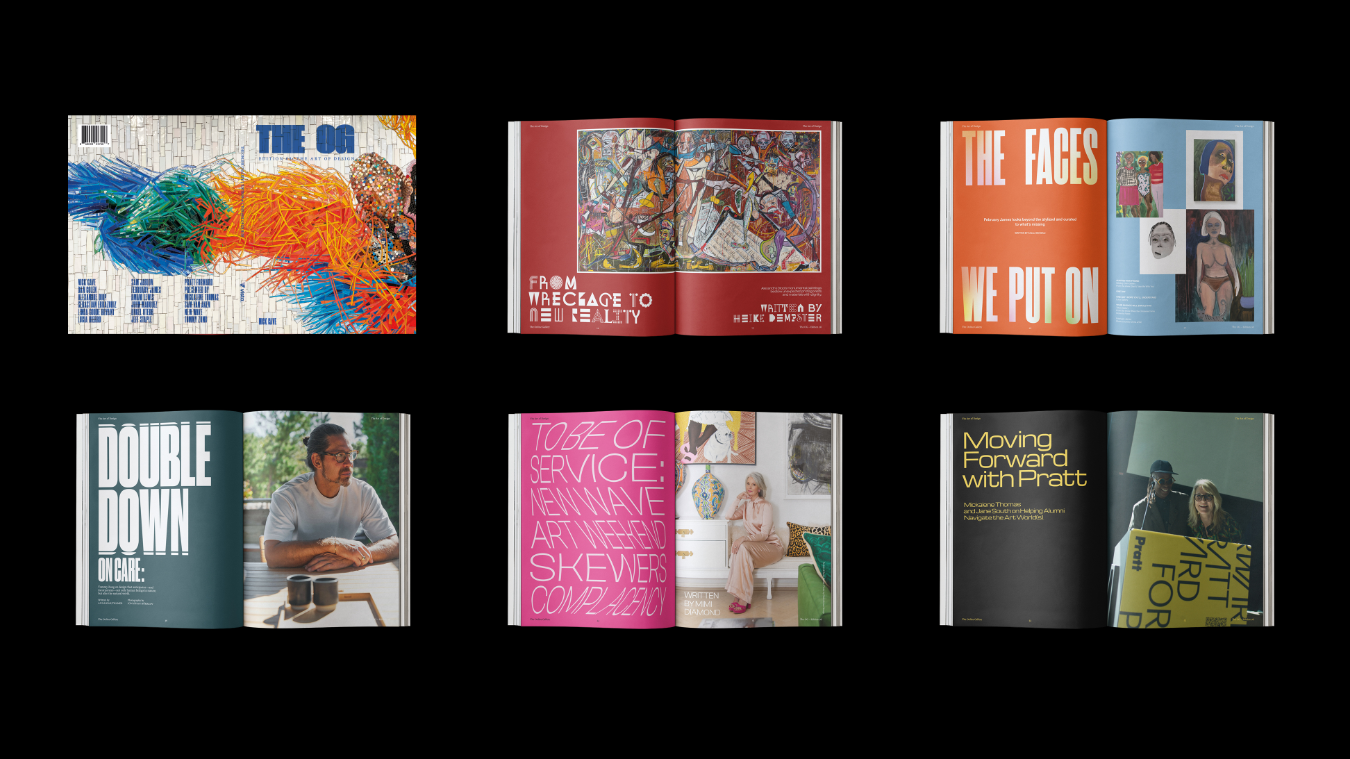 Contributors for OG Magazine Issue 8 include:
Nick Cave, Amani Lewis, Alexandre Diop, New Wave West Palm Beach, Lucia Hierro, February James, Angel Otero, Pratt Forward 2022 Presented by Mickalene Thomas, Dan Colen, Sam Jablon, Linda Goode Bryant, Sebastian Errazuriz, Tommy Zung, John Marquez, Jeff Staple, Rich-Tu and Sam Van Aken.
Other Projects