←Home—Work—The OG Edition 04



The Online Gallery Magazine
Edition 04

Design, Art Direction
Challenge

Towards the end of last year we launched
The Online Gallery magazine issue 4
, which coincided with Art Basel Miami 2021. We were invited to attend and celebrate the ongoing success and deep collaboration that makes the OG Magazine such a unique venture.
Created in partnership with our sister company
Rosie Lee Creative
, Issue 4 of the OG magazine showcases 'Pioneers' — individuals who are forging their own paths, and shifting paradigms within the cultural spaces they inhabit. The magazine considers what it means to be a true pioneer: one who uncovers new ground - begins, introduces, instigates, develops, and evolves.
___

Approach


The Online Gallery Magazine is something wonderful to read, look at and to hold, bringing together a rich mix of art, design and culture for the pioneers issue published towards the end of 2021.

Working closely with The Online Gallery team, our design choices aim to reflect the written content, with each section of the magazine encapsulating the identity of the feature. Our choices of colour, typography and layout all help us to dictate the pace of the magazine, whilst developing an engaging aesthetic.


___

Result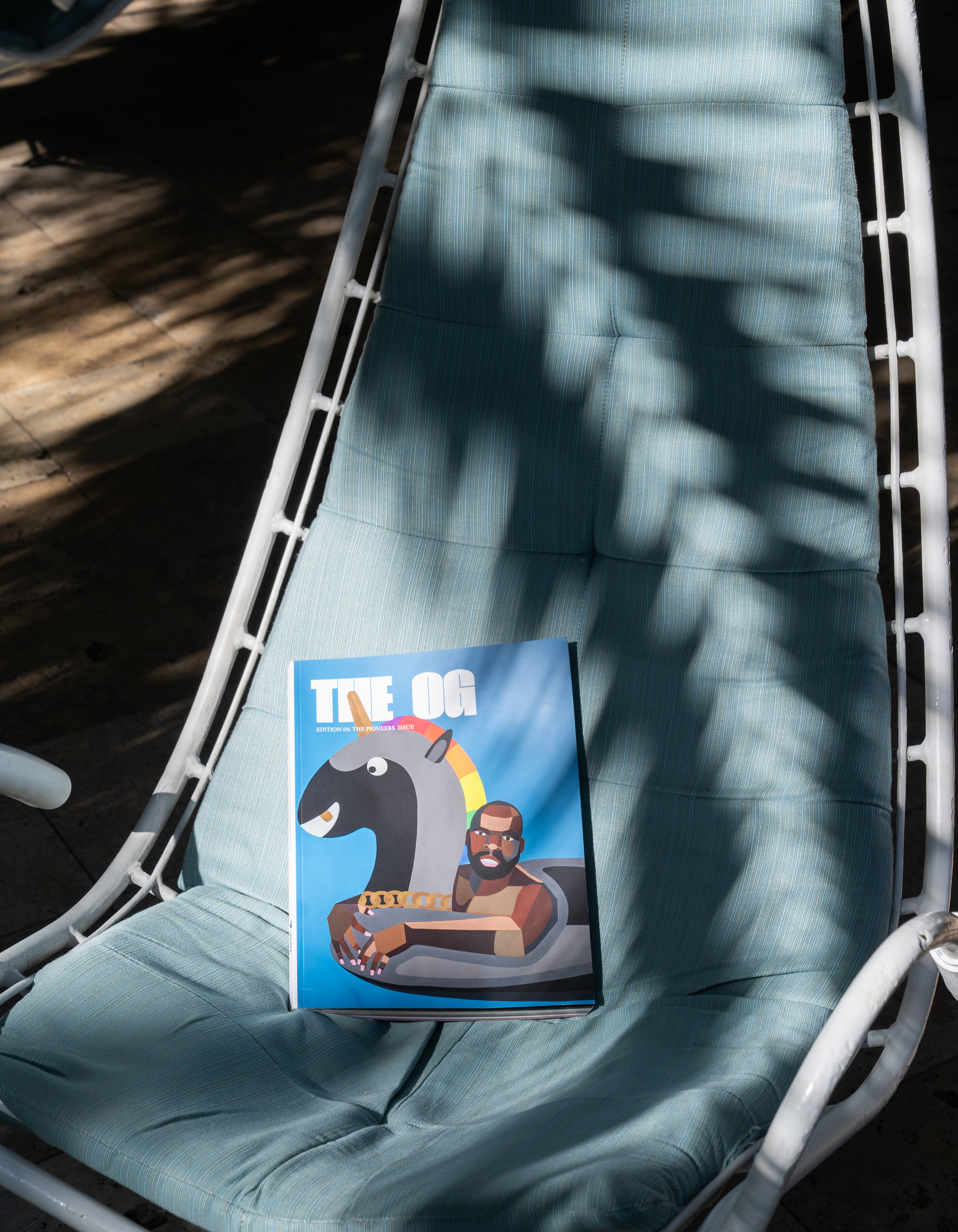 ___
Contributors for OG Magazine Issue 4 include:
Andrew
,
Derrick Adams
,
Daniel Buezo
of
Kid of Immigrants
,
Autumn Breo
,
Jia Jia Fei
,
Walshy Fire
of
Major Lazer
,
Derek Fleming
of
Red Rooster
,
Shane Griffin
,
Krista Kim,
Laura Lupton
of
Galleries Commit
,
Raina Mehler
of
Superblue
,
Anna Park,
Tony Patrick
,
Claudia Pena
,
Michele Pred
,
Reo
,
Finnegan Shepard
of
Both&
,
Hank Willis Thomas
,
Rich Tu
of
First Get Burden
,
Michelle Woo
and the
Wide Awakes
.
Click here to see the magazine in full!

__

Other Projects